TROOP MITRE FALL WORK WEEKEND
October 13-16, 2022
Review this information and then click on the link above to register for Work Weekend.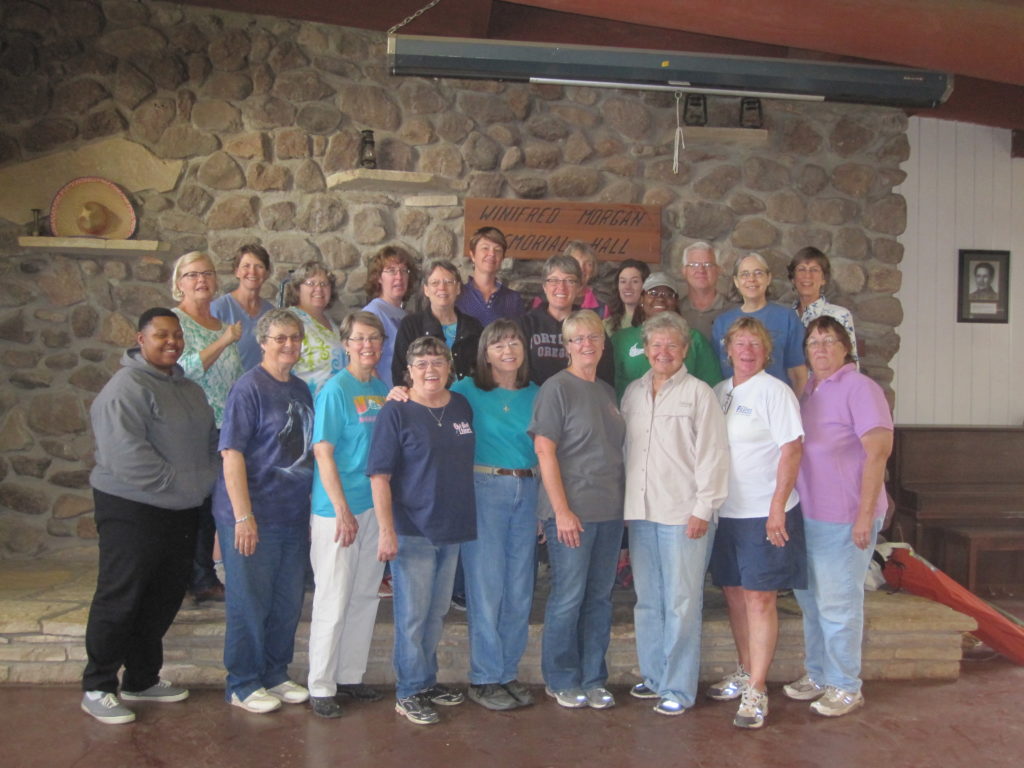 We had an awesome reunion at Camp Mitre Peak, and now it's time for a weekend of projects–including painting, rebuilding, repairing, clearing, resealing, installing, and rewiring! Don't worry if you think you may be unable to help—there is something for every ability level. If you don't know how to do one of the tasks and want to learn, this is a great opportunity to expand your skills! While enjoying good friends old and new, singing some favorite camp songs, sharing delicious and nutritious meals, you will have a chance to make a real difference for Camp Mitre Peak so that we can preserve and enhance it for generations to come. If you cannot attend the entire event, no problem—just come for as much as you can.
Due to safety concerns, participants in this event must be at least 18 years old.
ALL PARTICIPANTS MUST REGISTER!
Registration Fees
Early

-bird Fee–Register by September 29: $40 per participant
Reduced fee:

$25 for anyone who needs a reduced rate
Late Fee

— After September 29: $60 per participant

The registration fee covers meals and lodging. We want everyone who would like to come to be able to attend. If this fee schedule prevents your attendance, please contact us at troopmitre@gmail.com to request financial assistance.

The Work Weekend registration form also allows you to renew your annual Troop Mitre sponsorship or make a donation to the continued upkeep of Mitre through our Feed the Flame Fund.
Meals
The registration fee covers seven meals from Friday breakfast through Sunday breakfast. To help our amazing volunteer cooks with planning, indicate on the registration form which meals you will attend and if you can bring a contribution for the dessert bar. Our cooks will accommodate any special dietary needs listed on your registration form.
Thursday dinner is on your own. Participants may want to eat in town or bring food for that meal. If you want to cook Thursday evening, you may use the kitchens in the LVP, Kiva, or Kickapoo Lodge. If you plan to store any food while at camp, please keep the food in rodent-proof containers, mark it with your name, and take leftovers with you when you leave.
Lodging
Kickapoo cabins: fan, electric light and outlet, a few steps up into each cabin; shower and restroom facilities at "The Rock" nearby.
Apache/Seminole cabins: ceiling fan, electric light and outlet, rugged trail and a climb to all the cabins except Seminole 3 which is at trail level; restroom and shower facilities at "The Oaks" nearby. The first 4 requests for Seminole 3 can be accommodated.
RV hookups: 30- and 50- Amp hookups available. First 8 requests can be accommodated.
Kiva: The first 7 requests for the Kiva can be accommodated, so please reserve these places for those with mobility/health needs.
In Town: Some folks choose to stay in town. Just indicate on the registration form if this is your choice.
COVID Protocols
Because of our desire to keep one another safe, we ask our Work Weekend participants to take reasonable precautions to keep us from spreading Covid.
Prior to the event, monitor your health and if you are exposed to Covid or begin to exhibit Covid symptoms, let us know you are unable to attend and do not attend the event.
If you are in doubt about your status, please test within a few days before leaving.
if you begin to feel ill during the event, request a Covid check.
Masks will not be required, but please respect the decisions of others to mask.
If you become ill, we will assist you in arranging to leave the event.
If you become ill within two weeks after the event, let us know so that other participants can be informed.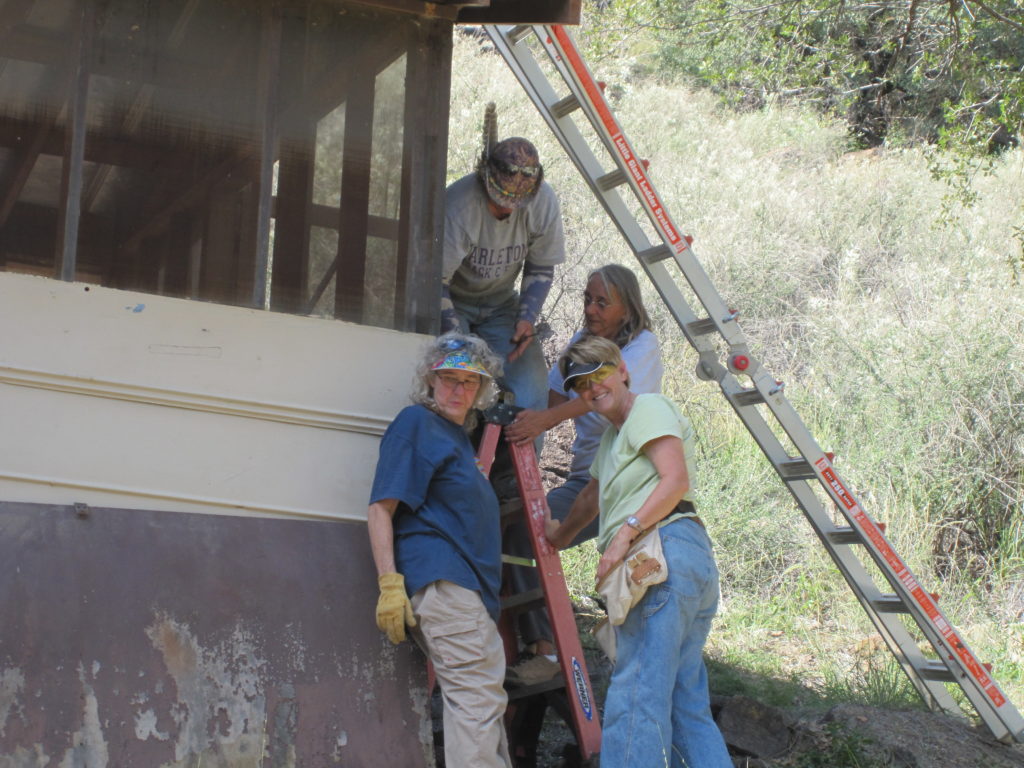 Questions or Assistance?
If you have questions or need assistance registering for Work Weekend, contact us at troopmitre@gmail.com or call or text 512-633-3401.